At the moment there is a lot of activity on all media regarding D-Day. The most common objection about the event is that it seems British ,European, Allied and Commonwealth troops have largely been overlooked because the United States won the war for us... At least that's what Hollywood would like us to think. There is plenty of evidence to substantiate this, look at what has been broadcast on TV in the last 10 years - 'Band Of Brothers' was an excellent series about Easy Company from the U.S 101st Airborne .
So its up to the rest of us amateur historians, writers and professionals to put this right. I am going to try and publish a page on my blog every day until 6th June 2014 about D-Day and I am starting with the infamous 'Hobart's Funnies'.
Major-General Sir Percy Hobart was one of the many characters in World War 2 that were eccentric. Hobart's ideas about armoured weaponry were so ahead of their time in the 1930's that he was largely confined to a desk and an early retirement (Neillands, De Normann p.51).By 1940 Hobart had been relieved of his post in the 7th Armoured in Egypt and was serving as a Corporal in the Home Guard(Neillands, De Normann p.52). Winston Churchill intervened recognising Hobart's technical genius and reassigned him to the 79th Division which consisted of modified armour especially developed for use on D-Day.
The Bobbin was a modified Churchill tank that laid down a road over quicksand for other vehicles to follow.
http://www.thinkdefence.co.uk/wp-content/uploads/2014/05/Churchill-Assault-Vehicle-Royal-Engineers-AVRE-equipped-with-the-Type-C-Mk-2-Bobbin-track-laying-device.jpg
They were useful at Gold Beach laying 4 lanes over soft sand for other vehicles to follow, without these bobbin tanks vehicles would not have advanced inland.
Petard crew with a 'dustbin'.








The Petard tank was, like the bobbin, a Churchill based gadget. It was modified to carry a massive gun which could destroy concrete bunker defences. It was invaluable supporting infantry as was the Crocodile.
The Crocodile was probably the scariest tank Hobart developed. It would result in a grisly death for the enemy.
Crocodile Flamethrower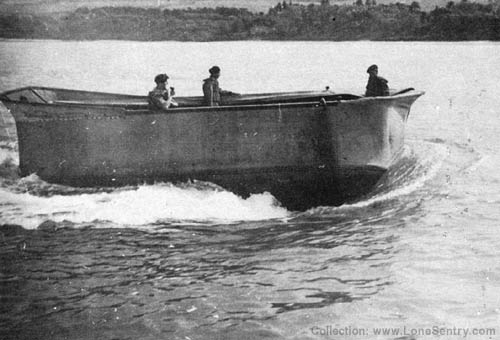 D-D tank full steam ahead.
DD tanks were amphibious with a canvas screen and a propellor which enabled them to be launched away from shore. They could not be launched too far out, as was proven at Omaha when the majority were lost.
Flail tank.
The flail tank was equipped with a roller and chains on the front of the tank which would clear mines on the beach, it was a very noisy occupation , especially with mines exploding.
Facine obstacle clearing.
















The Facine tank was a relatively simple invention, stemming back to World War 1. When the tank came to a wide anti tank trench, all it did was release the large bundle of wood carried on the front and crossed over it.
These are just a few of Hobart's inventions. On D-Day itself they would be loaded in order, i.e mine clearer first, then maybe the carpet layer, followed by the Petard and Crocodile. Without them there would have been many more casualties.

Bibliography

Neillands,R, De Normann, R, D-Day 1944, Voices From Normandy, London (1993).
Ambrose, S, D-Day, U.S.A (1994).