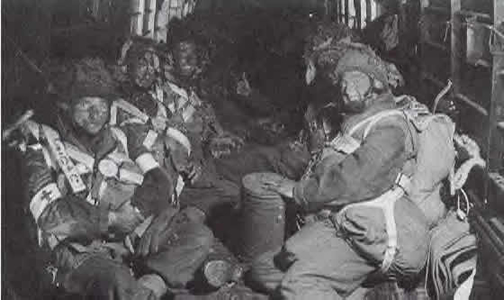 British Paratroopers Operation Overlord found at:
http://www.dday-overlord.com/img/para/gbbritanniq
ues_interieur.jpgca/parachutistes_
The troops waited. They waited in the ports in England. They waited at the airfields. Tonight D-Day was not cancelled. Tonight they went. Even if you are a pacifist please have some respect for those who sacrificed themselves for the liberty of others and the liberty of future generations.Italy had been invaded in 1943, but the invasion of France in 1944 was the path to victory that the Allied armies would follow.