Bsa Bantam D1 125cc,
The B.S.A Bantam was the first bike owned by many lads and lasses in the 50's 60's and 70's. Production started on the 24th June 1948 of the D1 model. The Bantam underwent a few model changes as the years went by, 125cc, 150cc and finally 175cc.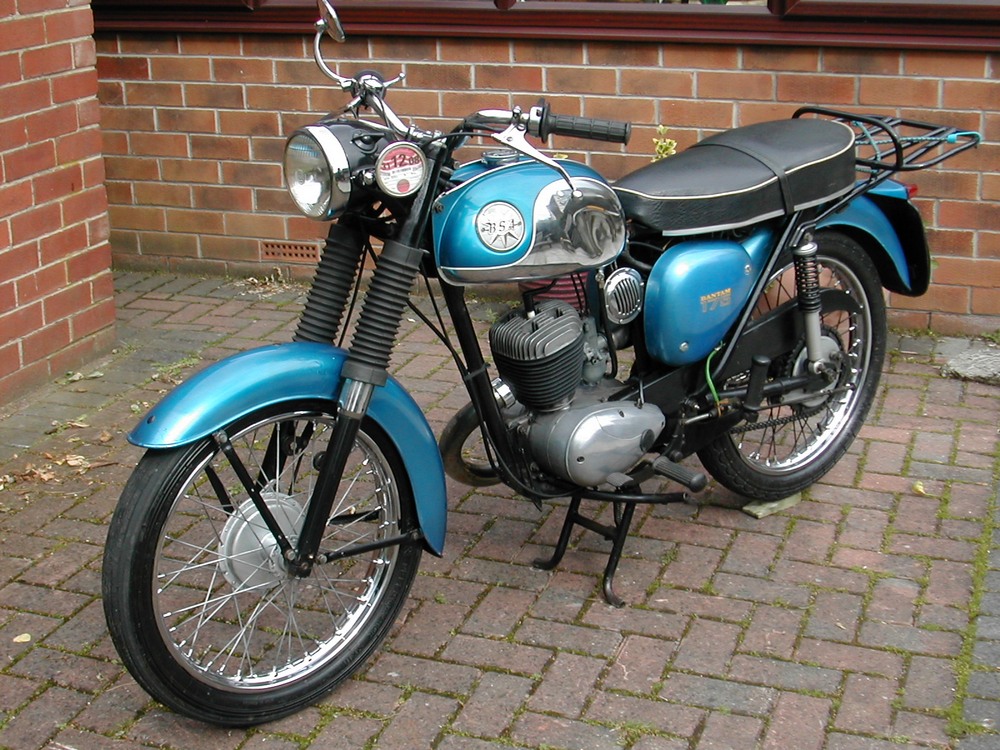 My favourite, the BSA Bantam B175, this one from 1971
As a classic bike I think it has a lot going for it. Cheap to run (100mpg approx), plenty of parts available, and as reliable as other bikes of the era. It will plod around at a comfortable 50mph, the 175 will do 65mph at a push. It is such a shame they stopped making them. there is no accurate figure for how many Bantams were built, but it is estimated at around 500,000.
I just read a really good book about the Bantam by Owen Wright. Full of interesting facts and figures, it also is chocablock full of good photos and adverts. There are even first hand accounts of some extraordinary journeys, such as that of Brenda Collins who travelled from Canada to Mexico on a Bantam in 1952 covering more than 10,000 miles.
This lad on Youtube made an excellent video of his Bantam, even now it attracts riders of all ages.